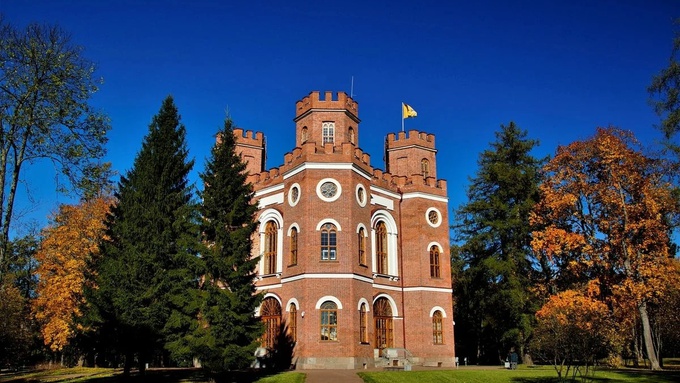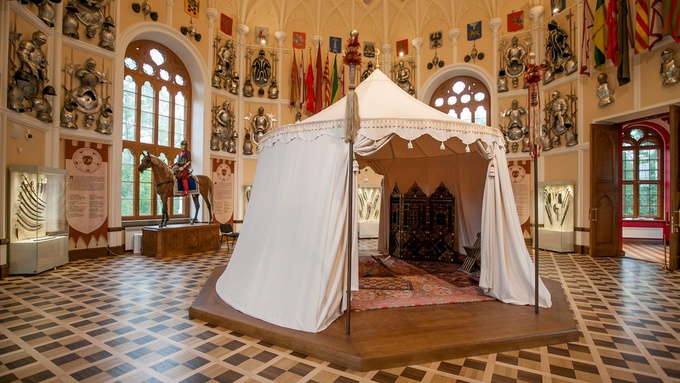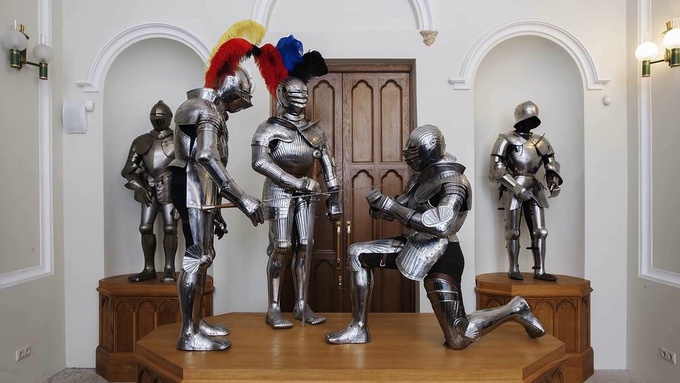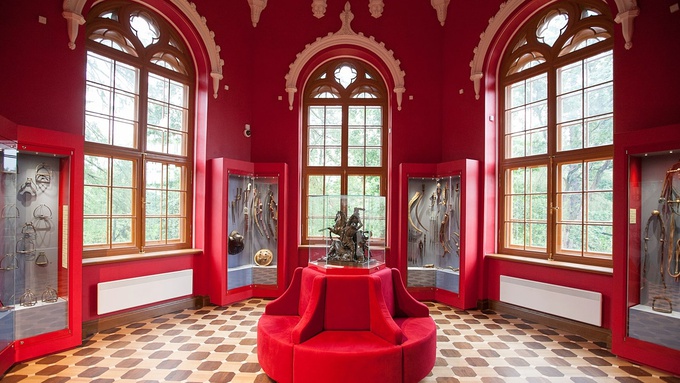 Pavilion "Arsenal"
Address:

196601,Saint Petersburg, Pushkin, Sadovaya st. 7

Telephone:

+7(812)640-02-28


Working hours:

Sat, Sun: 10: 00-18: 00

Price:

350 - 350 ₽
Show tickets
In the very heart of Alexander Park in Tsarskoye Selo, on the main axis of the park complex, at the point where many paths converge, there is a majestic red brick building with the features of a medieval castle. This is the Arsenal pavilion. The Arsenal is an architectural monument of federal significance. The collection is really interesting, here are medieval knightly armor, Turkish scimitars and Persian blades, Circassian sabers and daggers, flintlock guns and pistols of the 18-19 centuries and much more. For example, a hall in which, thanks to the possibilities of modern video technology, visitors seem to be actually present at the main stages of the existence of the pavilion. In a few minutes, almost two centuries pass. Visitors seem to see with their own eyes the construction of the Arsenal, the years of its heyday, destruction during the war, years of desolation and revival.