The State Museum-Reserve "Peterhof" invites you to visit the museum "Catherine's Corps" that was opened after restoration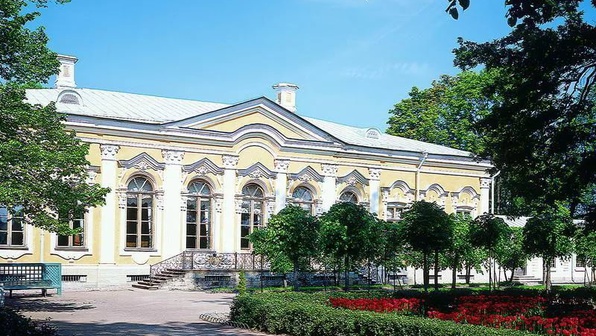 The Catherine's Corps Museum is located on the territory of the Monplaisir ensemble in the eastern part of the Lower Park. The palace, built by architect F. Rastrelli for Empress Elizabeth Petrovna, got its name in honor of Empress Catherine II, who went to St. Petersburg from here on June 28, 1762 to carry out a palace coup. At the same time, the Catherine's building is the only palace in Peterhof, the interior decoration of which is in the Empire style, associated with the era of Emperor Alexander I.
The museum displays an excellent collection of Russian furniture, designed by outstanding architects - K.I. Rossi. A.N. Voronikhin, L. Ruska, V.P. Stasov. The most valuable collection of French artistic bronze includes works by such renowned masters as P.-F. Tomir, P.-V. Ledure, P. Gutierre, A.-A. Ravrio, L.-S. Lenoir-Ravrio and others. The gem of the vast collection of Russian porcelain is the Guryev service, in the decoration of the products of which multinational Russia, which won the Patriotic War of 1812, is glorified.
On May 21, 2021, the museum opened after a comprehensive restoration that lasted more than two years. In the course of the restoration work, the fabric decoration of the interiors was renewed, the draperies on the windows were recreated in exact accordance with the historical counterparts. For the first time, visitors will have the opportunity to see a fragment of the original painting of the mid-18th century, which was found during the post-war restoration of the palace, and is only now included in the exhibition of one of the interiors.